Windows 10 compatibility
Thu, 30 Jul, 2015, 19:17
Dear Players,
A3 India Game
has been tested with Windows 10 retail that is officially available from today and is fully compatible. However, please note that you will need the latest game updater
v.1.6.6.0
inorder to receive game updates.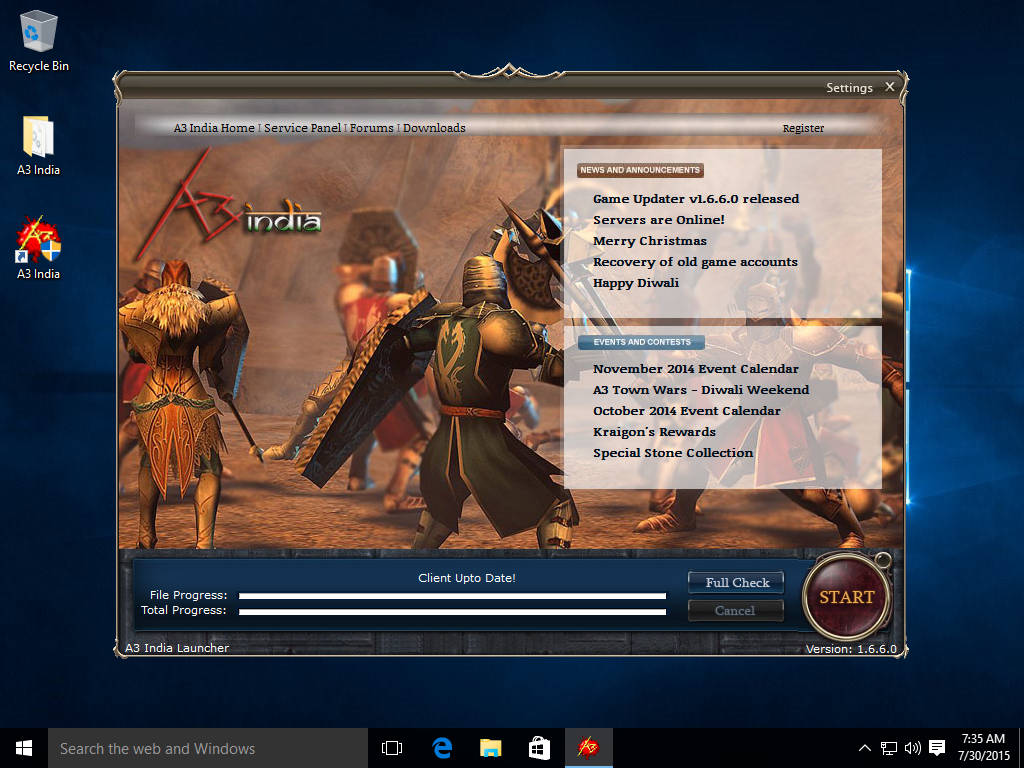 Please let us know if you face any issues.
Regards,
A3 India Team.